It's almost that time of year again, Ann Arbor! There is something about the sight and scent of smoke rising off a grill that makes us excited about company picnics. The games, the brews, the camaraderie, the time to relax and celebrate team success—it's all good. However, planning a company picnic is not always a simple feat. Many of our clients' challenges, we have come to learn, have to do with the fear of forgetting an essential ingredient/dish, leaving something outside too long or not providing enough food.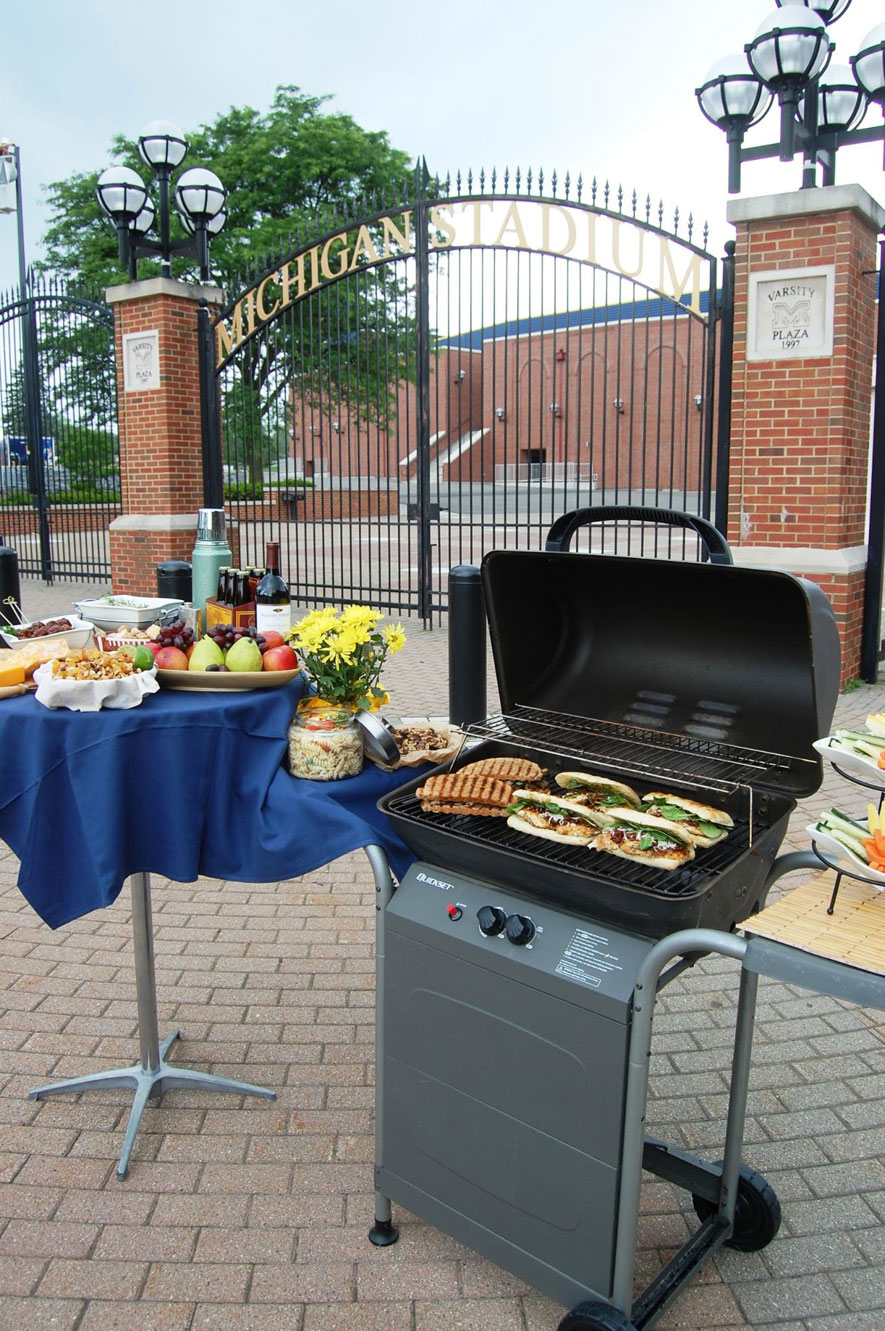 To help with your picnic planning and to reduce (or remove) that feeling, we give you our company picnic planning checklist. Within each checklist item are additional aids and articles that will help you plan everything from the big stuff down to the tiniest of details.
The Big Stuff
Find the venue. There are so many incredible picnic locations all over Ann Arbor. Where do you want to

host your picnic

?

Pick your date.

When is your venue available? Are you thinking of a weekend or weekday event? 

Contact a caterer.

We would be more than happy to help you

plan your picnic

menu.

Choose a theme.

The internet is packed with fun picnic themes like English Garden Picnic, Hawaiian or Mediterranean. We can help you brainstorm menu ideas around your favorites. 

Food and Beverages
Decide on a menu

. Picnic

menus

should match your big idea for the day. What kinds of preferences do your guests have? Who are you serving? A

ny vegetarian eaters in your office? What fits best with your theme: Southern favorites or a mixed grill party? California dreaming or an al fresco outing?

Choose your beverages

. Beer and wine? Frozen drinks? Pineapple lime infused water? It's all up to you.

Pick your fun foods

. Picnics are even more of a good time when you incorporate fun foods such as a berry shortcake station, cotton candy, popcorn machines and slushies.

Flair & Fun
Hire entertainment.

Bring on the fun! Consider having a DJ, emcee, band, inflatable, clown or photobooth. Your Katherine's Catering sales coordinator would love to brainstorm with you about other fun and exciting vendors who we can collaborate with to make your event memorable.

Plan activities

. These can include things like face painters, photo booths, dunk tanks, football toss and bouncy houses for the kids.

Host competitions

. What's a picnic without a little friendly competition? Choose between the classics like relays, sand volleyball, softball, horseshoes, Baggos and egg tosses or play large yard games like Jenga. Ask your caterer for games that are popular this summer. 

Add décor

. Base this on your theme. Work with your caterer to come up with the best visual elements to fully immerse your guests into your outdoor experience and fit your budget.

Design the blueprint

. You and your full-service caterer must take into consideration your venue space, guest profile, gu

est count and appropriate flow when coming up with the best location for the tents, food service line, games, activities, inflatables and other equipment.

The Essentials
Rent equipment

. Tables, chairs, tents, portable toilets, and more; these can all be handled through your

full-service caterer.

Create a timeline

. When do you want to serve the food? Work backward and forward from that window of time.

Invite guests and market the event

. Make sure to be clear about who else is invited—family, spouses, friends, employees, bosses, etc.

Signs and banners

. These will help with parking and directing employees and attendees to the right spaces. They will be

especially

useful for those having events in picnic groves or forest preserves.
Plan the picnic of the season
Picnics are about the people and memories they inspire. At Katherine's, we strive to create experiences that venture outside office walls and get people to enjoy each other and their community. If you need help planning your next special Ann Arbor picnic, we'd love to hear more about how we can help. Connect with us!