Katherine teams up with founding partners Thomas S. Monaghan, founder of Domino's Pizza Eugene B. Power, founder of University Microfilms
Domino's Farms, Ann Arbor, Michigan
1985
Recipient of MBS 2000 Grant through State of Michigan Department of Commerce
1991
Winner of the Ann Arbor Area Achiever's Recognition Award – Contributions to the community, employment and sales growth
---
First Place Winner in the categories Most Popular On-Premises Menu, Most Creative On-Premises Menu, Best Overall On-Premises Menu, Most Creative Off-Premises Menu for the Special Event VIII
Las Vegas, Nevada
1992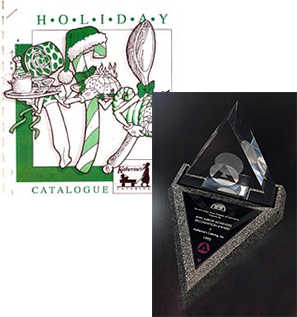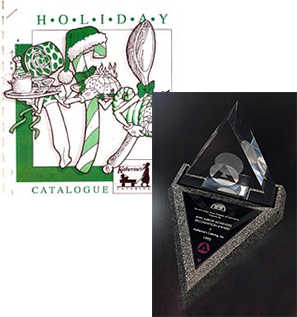 Bronze Medalist in the Michigan Restaurant Association's Culinary Classic Competition
Novi, Michigan
1993
Katherine's joins Leading Caterers of America representing the State of Michigan
1995
First Place Gala Award at the Special Event XIII for Best Plated Food Presentation – Hunting at the Shack
Las Vegas, Nevada
1996
Partners for Excellence Program, Ann Arbor Public Schools, Pioneer High School Culinary Arts and Hospitality Program
Ann Arbor, Michigan
1995 - 1998
Winner of the Fast Track Award from Washtenaw Development Council for sales growth in Washtenaw County
1999
President Katherine Hilboldt Farell named one of Michigan's Top 10 Business Owners by the National Association of Women Business Owners (NAWBO)
---
Wins Caterer of the Year by Catering Magazine, a national publication.
2000
First Place in Sysco Chef's challenge
Dearborn, Michigan
2001
Partnered with Wolfgang Puck Chicago
Birmingham, Michigan
2002
Best Food Presentation at Schoolcraft College Annual Culinary Extravaganza
Livonia, Michigan
2007
Partnered with Guy Fieri to cook for his live TV show
Ann Arbor, Michigan
2015
Epic Award for Best Food Presentation
Southfield, Michigan
2016
Epic Award for Best Cuisine
Detroit, Michigan
2017
Epic Award for Best Event Cuisine 2018
Detroit, Michigan
2018
Certified as a Women's Business Enterprise
2019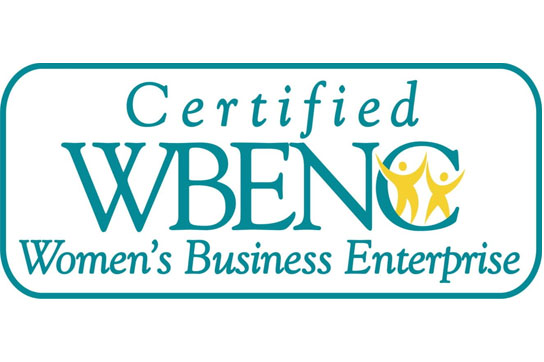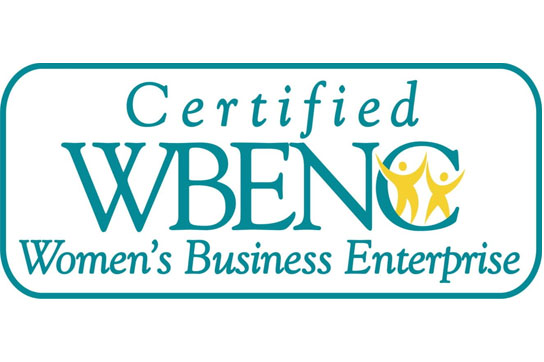 Transformed from full-service catering to "Heart of your HOME" family meals, available for contactless delivery and pick-up. Read more about tweaking menu items and events for safety.
2020
Resumed full-service catering operations thanks to our talented and dedicated leadership team!
2021
Ann Arbor Chamber – Food Trends/Business Lesson Learned

Catersource – In Business for the Long Haul and Thriving
Catersource – Tailgate Catering
Conference for Professional Development – Crowd Control and Traffic Flow
Eastern Michigan University Business School – Top 10 Business Tips
Grand Traverse Women's Magazine – Top 10 Business Tips
Leading Caterers of America – Creative Catering: Transforming Restrictions into Opportunities
Nonprofit Enterprise at Work – Successful Events Don't Just Happen
The Special Event – An Exploration of Regional Cooking
The Special Event – Embracing Change in the Workplace
The Special Event – Rental Clients, What They Want
The Special Event – The Agony and Ecstasy
The Special Event – Unusual Plated Food Presentaions
University Event Planners – Creativity on a Limited Budget
Ann Arbor, MI

Las Vegas, NV
Las Vegas, NV
Norwegian Cruise Lines, FL
Ypsilanti, MI
Traverse City, MI
Philadelphia, PA
Ann Arbor, MI
Dallas, TX
Tampa, FL
Orlando, FL
Las Vegas, NV
Las Vegas, NV
Ann Arbor, MI